The professionals in UCo together form a collective that tackles a variety of issues in the area of ​​sustainability. Each company has a different expertise and by working together they offer an integrated perspective on complex issues.
Submit your question to the sustainable think tank and find out with which solution they come.
For your question the community manager will look for the right pioneers. They then come back to your question in the form of advice, a solution or an appointment to deepen the question further. Fill out the form to submit your question.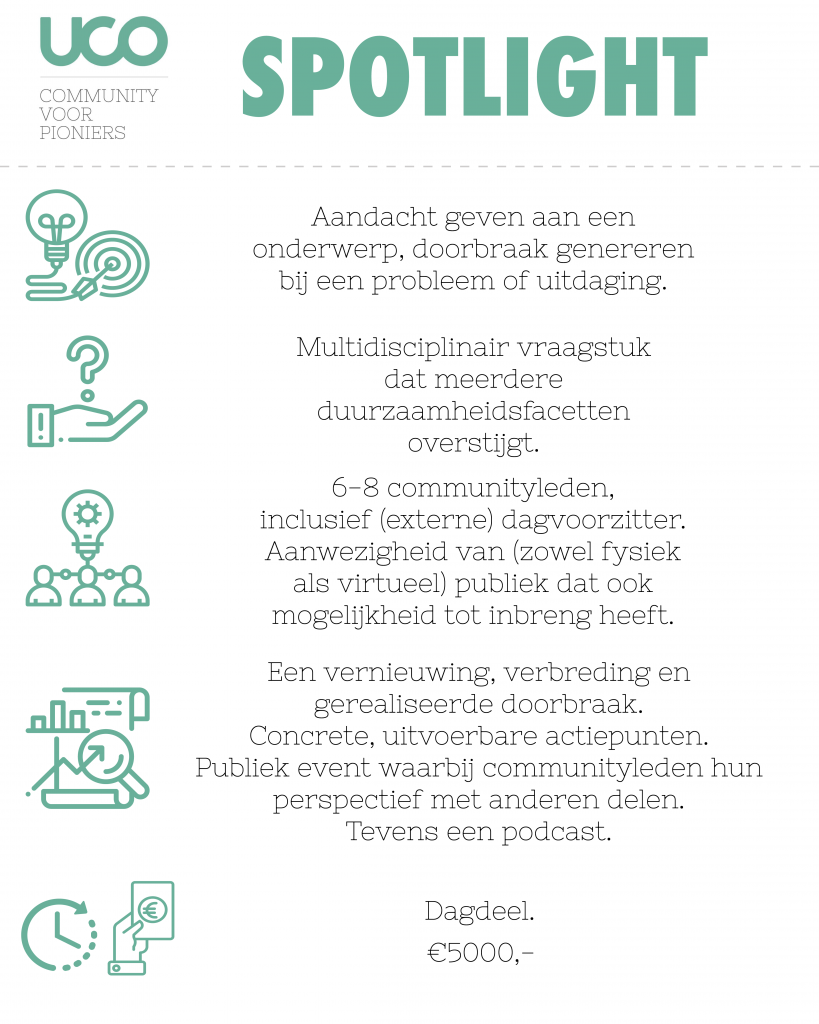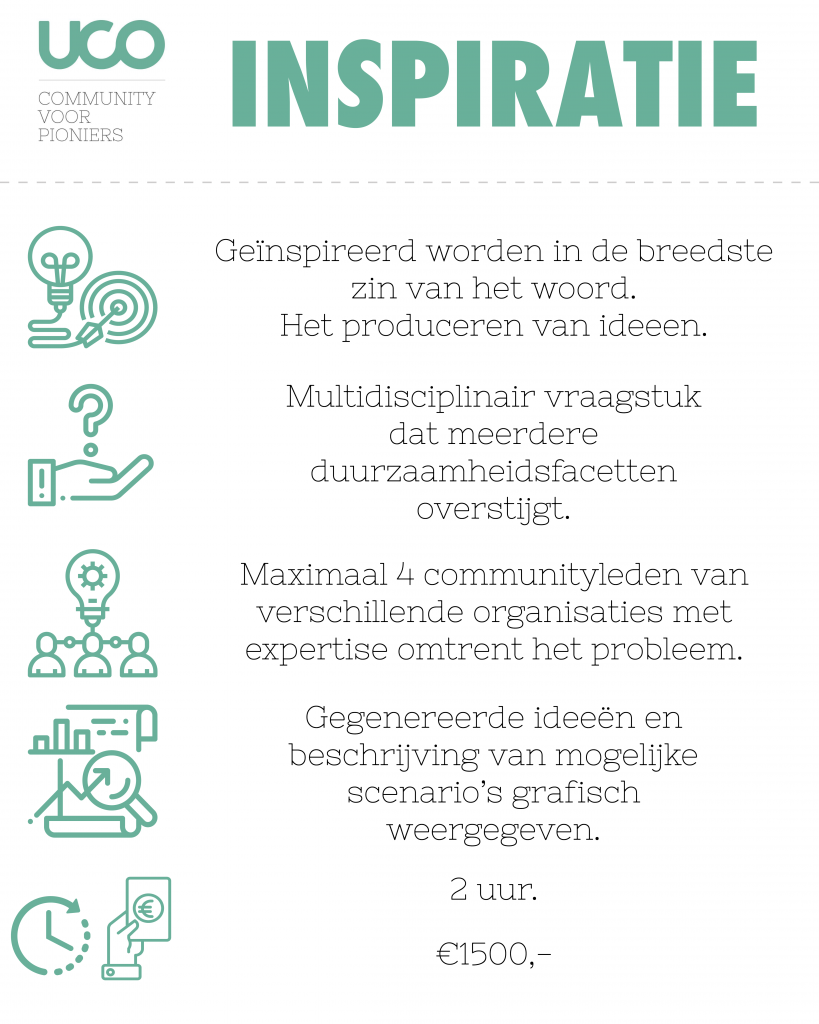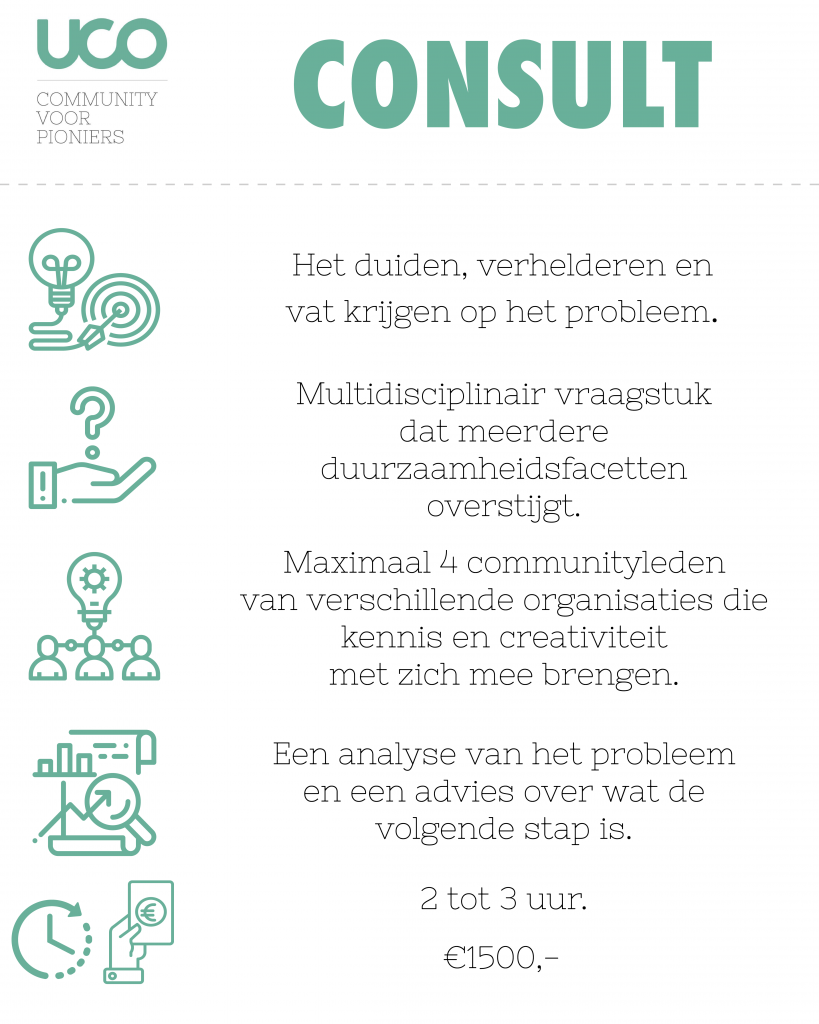 The community of UCo further reaches the building itself. You can also become part of this. We have put together three packages. By becoming a member of the community, you will discover what this can do for you. You will experience the UCo feeling during the joint lunch and you can use all facilities when you meet in UCo. You can choose a package that suits you or contact us to make a proposal yourself.
Once a story or question pitch in the community

Use a meeting room of your choice twice a month

Lunch with a maximum of 5 people once a month

Mention on the UCo website
Price: 3,600 euros per year
Once a story or question pitch in the community

Use a meeting room of your choice twice a month

Lunch with a maximum of 5 people once a month

Mention on the UCo website

A 20-day strip card to use flex workstations
Price: 4,800 euros per year
Have once a story or question pitch in the community

Use a meeting room of your choice twice a month

Lunch with a maximum of 5 people once a month

Mention on the UCo website

A 20-day strip card to use flex workstations

The Tower Room is available exclusively for you for two weeks

Once a work session with the community to go deeper into your question
Price: 6,800 euros per year