The community consists of competent and enterprising professionals who together form a catalyst for integral sustainability. It is our goal to realize meaningful positive impact on our society and our environment. Meet the community members of UCo.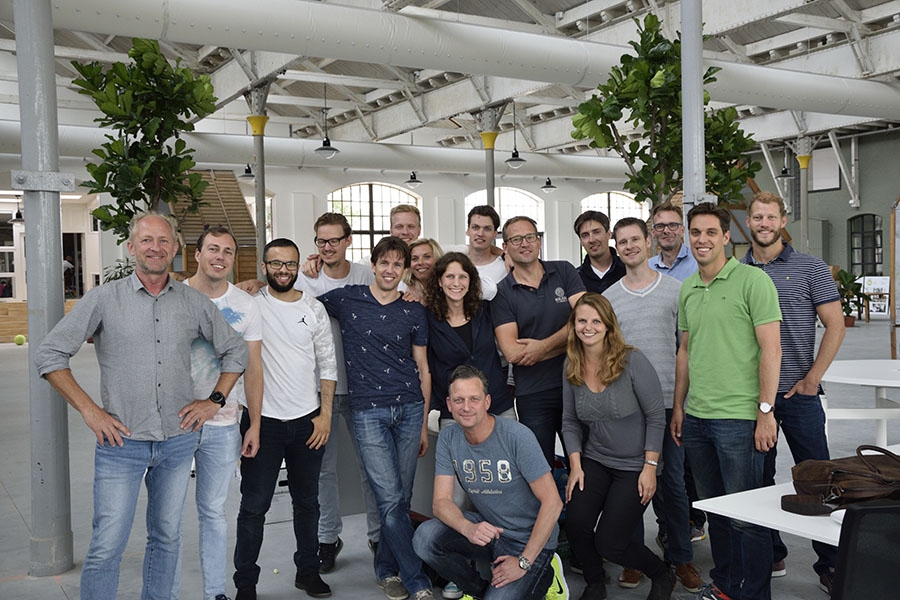 We are abcnova! Project and process managers working throughout the country. We are involved in spatial and real estate projects for both public and private parties. You can see one of our projects from our new office: the Stadskantoor Utrecht.
We regularly receive the request as advisers to process 'sustainability' in a project. In this way. we often come up with appealing measures to produce sustainably, to develop a sustainable building or to come up with a sustainable concept. Each project is different and requires a unique view on a broad concept such as sustainability.
We have been at UCo since July 2017. We enjoy the community feeling to the fullest and would like to get to know you better.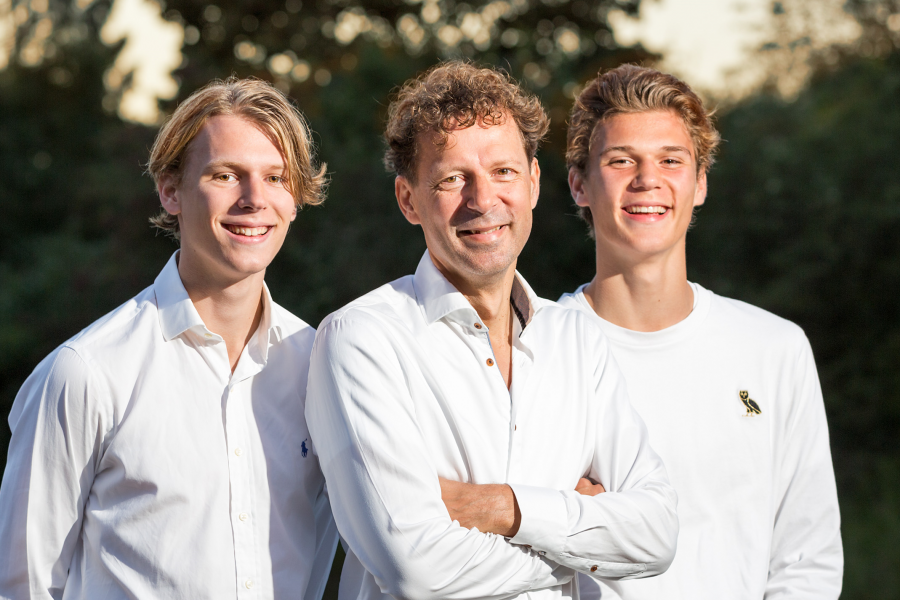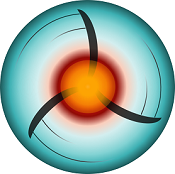 Aesthenergy has the ambition to support leaders in the energy transition and to make the Netherlands more beautiful and more sustainable. We do this by collecting and marketing aesthetically beautiful, sustainable energy solutions.
Check our website for products to make homes and offices natural gas-free and for beautiful eye catchers that convey a green image. Do you know other aesthetically beautiful products to entice people to participate in energy transition? Then we'd love to hear it!
Join us and come by to experience the community feeling of UCo in our monumental train shed in the heart of the Netherlands!
BLAUW People driven architecture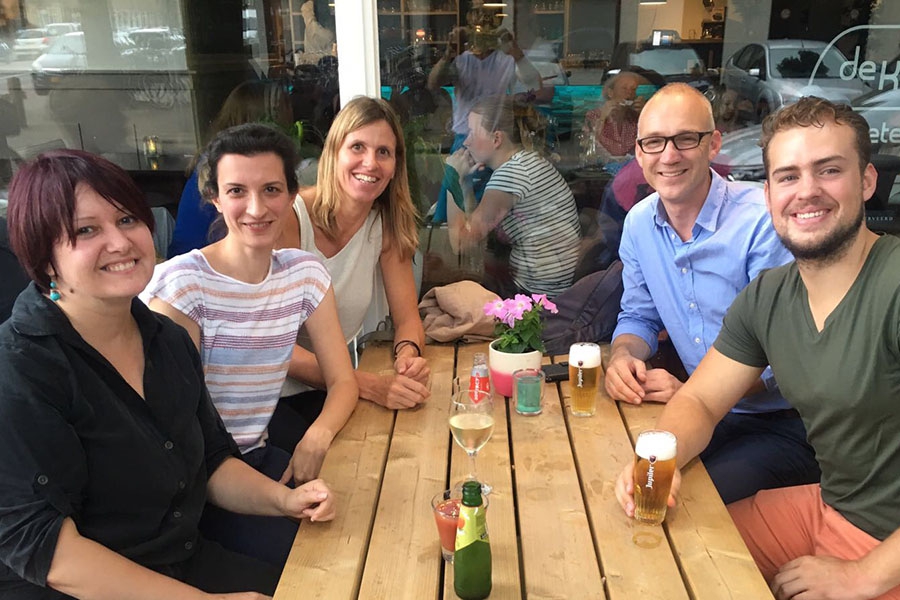 BLAUW is the architectural firm of Carin ter Beek and Roel Lichtenberg. We are brought together by pleasure in our work and a good sense of realism. Our agency focuses on various assignments; from landscaping and urban studies to private homes and interior assignments. The relationship between building, context and user determines the discussion about quality. Quality in relation between landscape and architecture, but also the quality in relating experience and utility.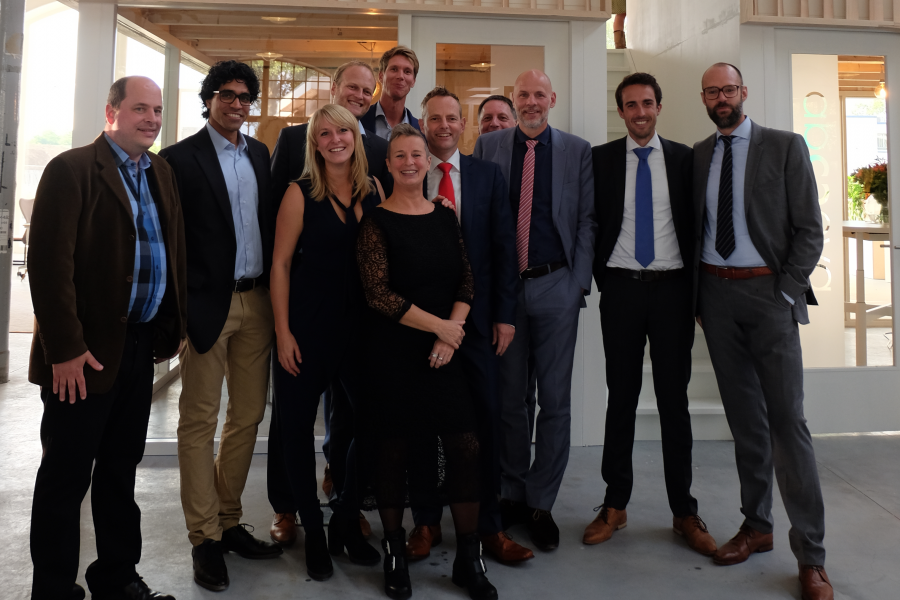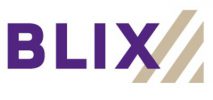 BLIX Consultancy BV is an independent consultancy in onshore and offshore wind energy. It is our mission to accelerate the energy transition. We do this by working together with enthusiastic and excellent teams to optimize wind energy projects with services such as interim management, project and strategic advice.
At UCo we find the inspiring work environment we were looking for and it is a next step to work in an energy-neutral way. Meet the BLIX people and come by for a delicious cup of coffee!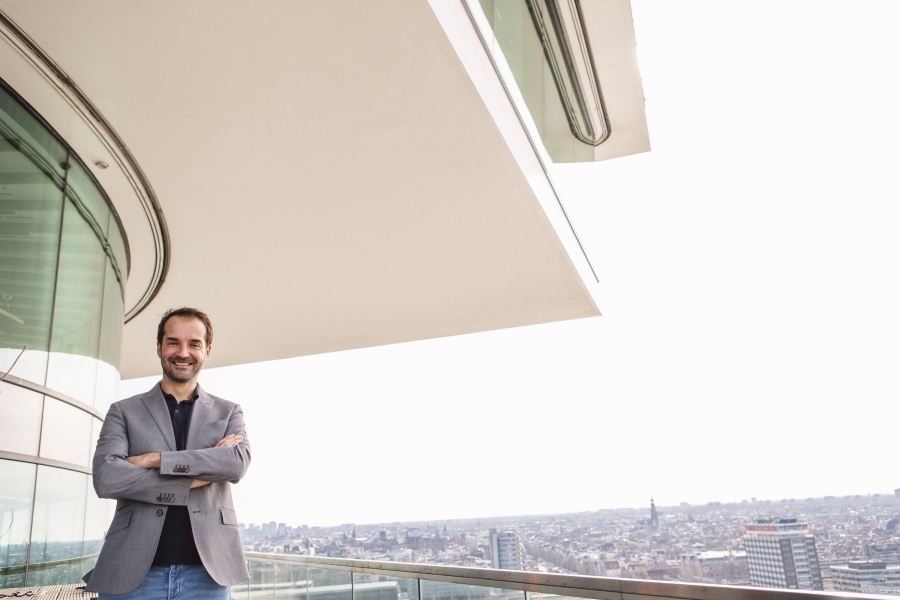 We are Brandarchitect, a marketing agency that builds meaningful brands and activates desired customers. We help brands and organizations with sustainable brand positioning and the creation of meaningful relationships between products, service and people. Every brand that wants to grow, reinvent itself and give it more meaning, we like to help through our services: brand strategy & activation. Check our website for more information and an overview of all our services and user cases.

Butterfly Factory is a unique coach studio for children and adults with different professionals. Together we have one goal: to offer people – young and old, healthy and sick, insecure and courageous – the room to grow. We offer this space by working with you and with each other on a theme or development issue that is important to you. We design an individual and tailor-made route especially for you. You will go through your individual process under the guidance of Ruth Slob. You can work with us with a breath coach, a dance therapist, a massage therapist, a life coach, a horse coach, nature-assisted coach and/or an illustrator.
Carin Nijenhuis Communicatie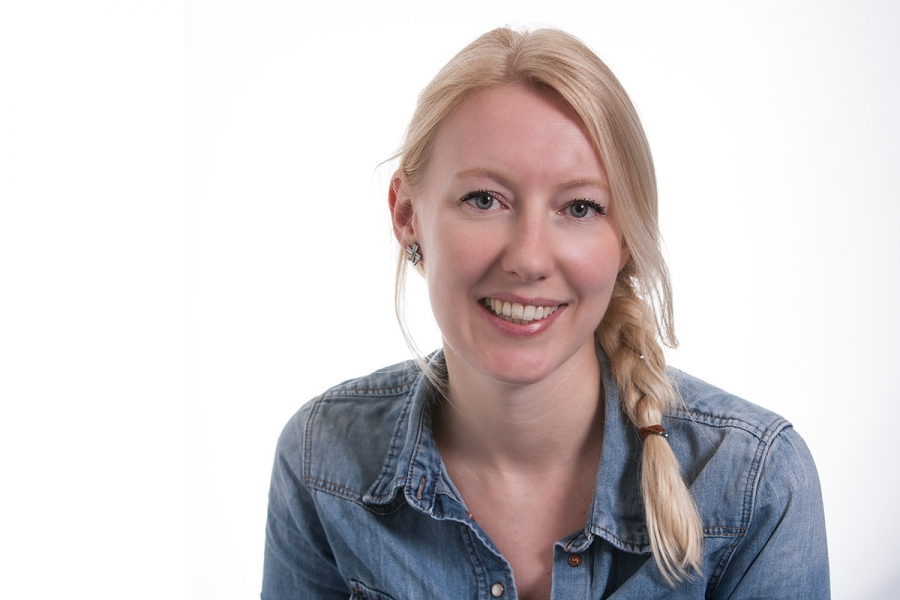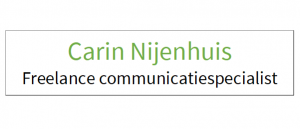 As a freelance all-round communication specialist, I help organizations communicate the right message, with help from the right resources at the right time. I believe in a sustainable, climate-proof world and good communication plays a crucial role in this. You can ask me for communication advice, writing or editing texts, the development of online and offline communication materials, website management and the organization & communication of events. My method is pragmatic, structured and result-oriented. I like to make an idea concrete quickly and get to work. Are you looking for someone to ensure that your communication project runs smoothly? Let's get in touch!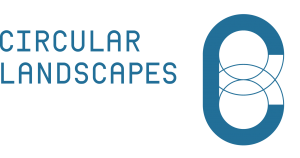 For more than 25 years I, Pieter Veen have been working as a landscape architect on the layout of the rural and urban areas. Since 2015, I have focused completely on the circular economy with Circular Landscapes. After all, this offers enormous challenges and opportunities for the landscape. And she can reconnect people with their environment. I help entrepreneurs, social organizations and governments to make (together) sustainable plans and implement them. Making our food supply more sustainable has my special interest, from urban agriculture to regional food strategy.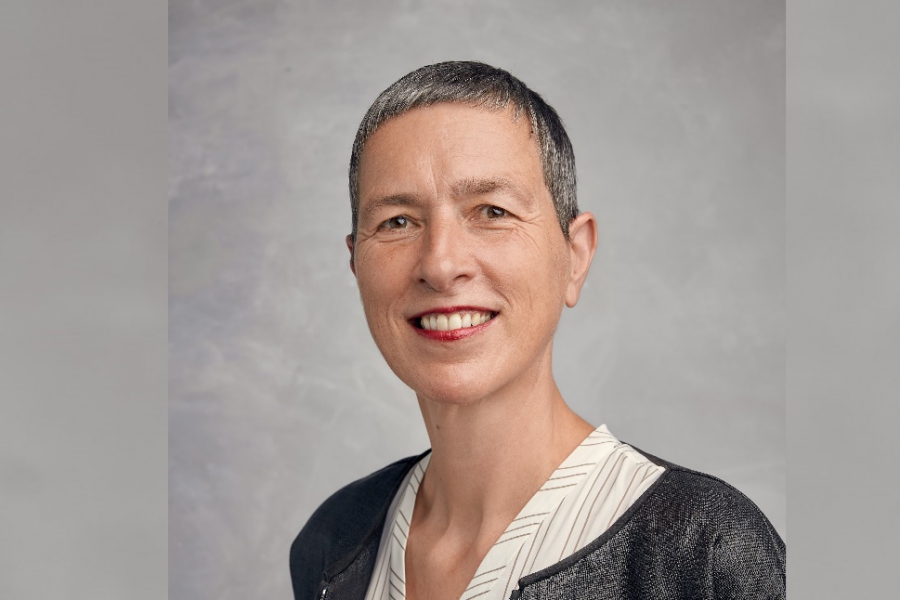 The innovative approach of COBALA achieves economic growth of companies in a tightening labor market.
COBALA guides people in work towards good health, so that they can continue to work with resilience and agility. Through a nature-based "personalized and integrative" approach, we achieve excellent results both preventively and in recovery. We guide people with absenteeism towards reintegration into their work. In the current labor market, and a necessary flexibility in knowledge and experience with greater risk of absenteeism due to the increase in chronic diseases, this is a valuable impact for employers. Our working method makes a positive contribution to a better environment.
"Empowering people and ensuring inclusiveness and equality"
Except Integrated Sustainability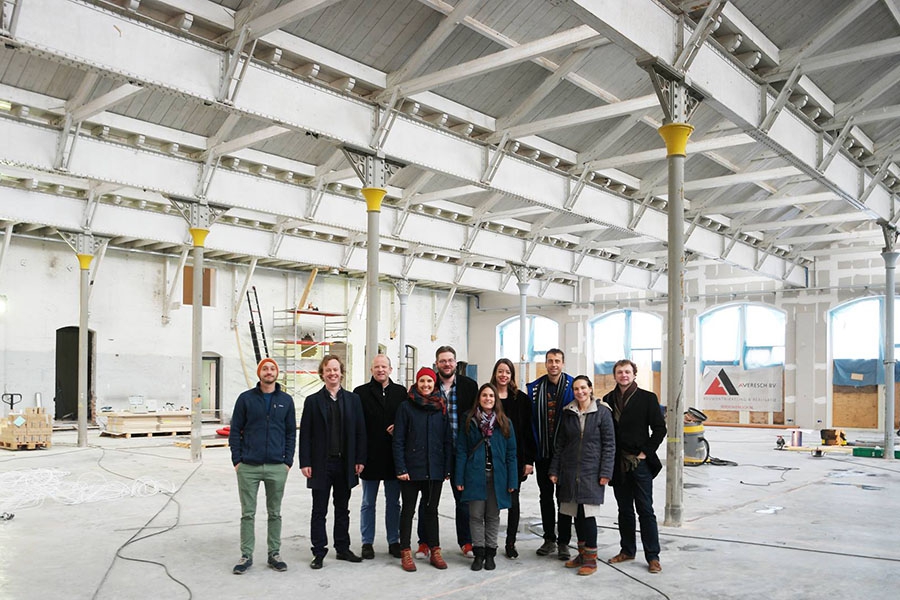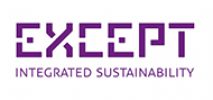 Except Integrated Sustainability guides companies, cities, projects and governments on the path to progressive sustainability. Together we work on pioneering strategies, innovations, design and action plans. Our goal? A prosperous future for people, the environment and investments resulting in added value for everyone, for the long and short term. In the past – almost twenty years – we have always set the bar for sustainable development a little higher.
As initiators of UCo we are very proud of our new spot. Proud of the sustainability objectives that we realize in this monumental building. Proud of the community that we build here. The first step, in 2011, we made on our own. We would like to make the following steps together as a community.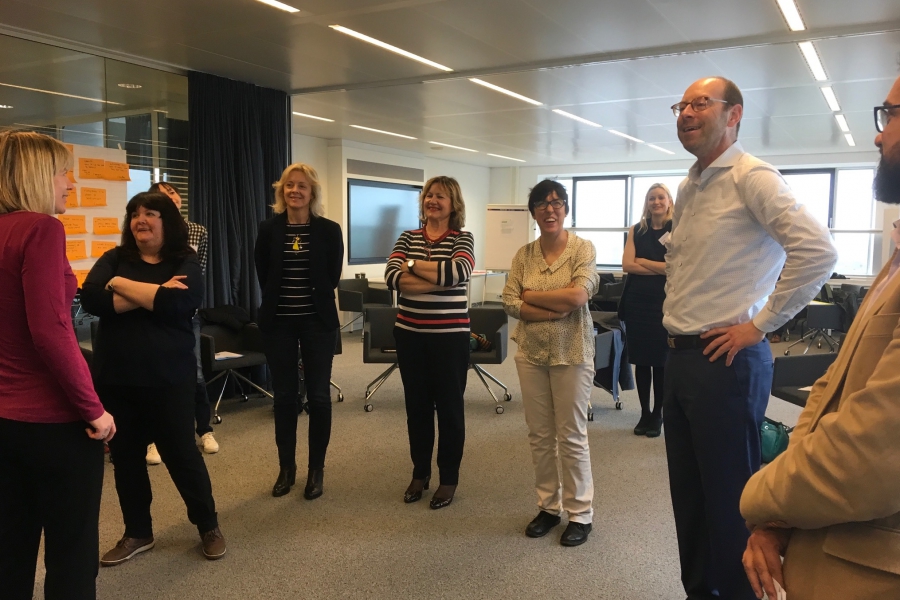 I manage the collaboration of people and organizations in spatial problems (water, environment, infrastructure and spatial development) and in international collaboration. It often comes to (project)team-development, organization-development or the collaboration of government, companies and non profit, social organizations.
I have been trained as a road- and waterbuilder and as a lawyer. In the past 25 years I have worked in the Netherlands, in different places through Europe, in Afrika and in Asia. Through this, I have experienced that there are almost always well thought-out, significant solutions for problems, but that human collaboration determines if these solutions are sustainable. Key factors: wanting to contribute to a collective goal, and room for the individuality of the concerned people and organizations.
The establishment of this sustainable collaboration is lead by me.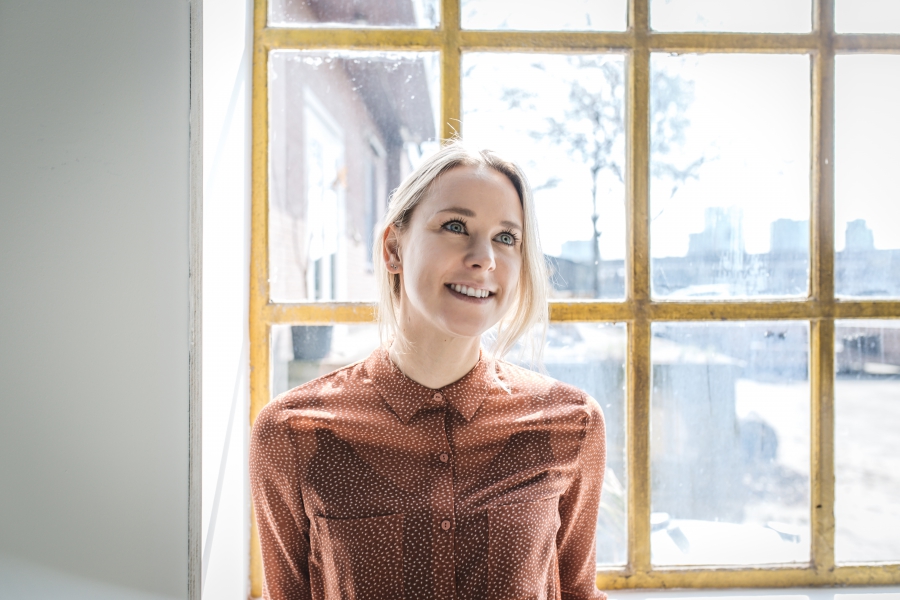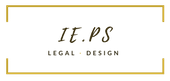 Under the name IE.ps I – Iris Jansen – offer legal services as a lawyer in the field of Intellectual Property Rights & Media. Intellectual Property rights look nicely at the protection of 'the creations of the human spirit'. Whether it concerns the design of a shoe, an invention or a new business concept, I help my clients from the first idea to the actual protection. I like to think about the possibilities at an early stage, I advise on risks and limitations and I help in resolving disputes. You can also come to me for drawing up sometimes necessary contracts.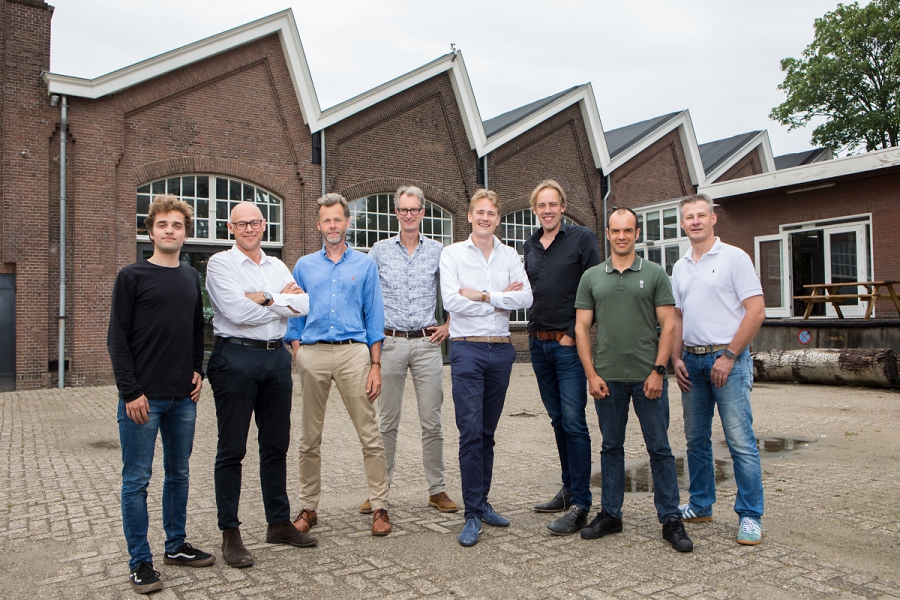 Inenergie wants to accelerate the realization of a sustainable energy supply. We work with experienced experts to develop new concrete and realistic solutions.
Inenergie helps clients manage, develop, operate and finance sustainable projects.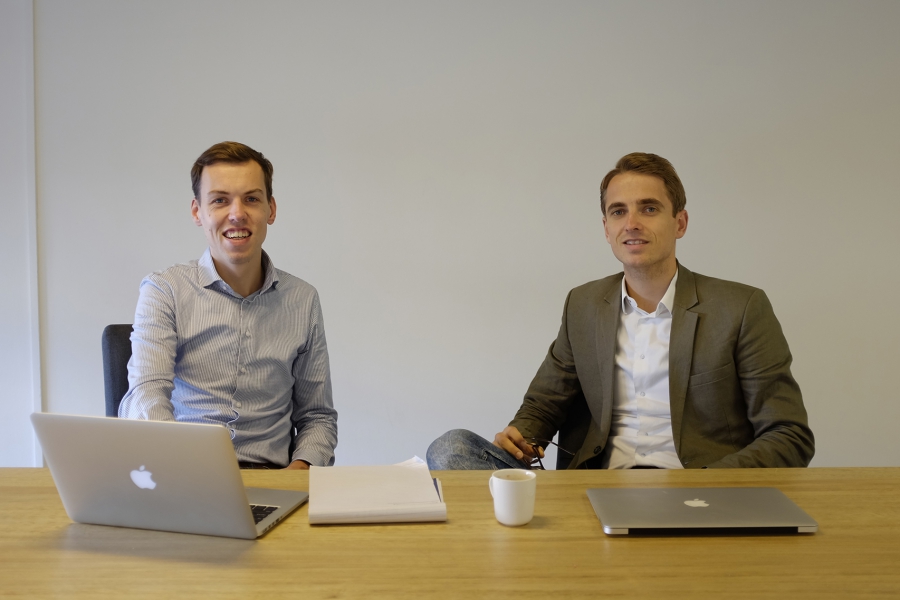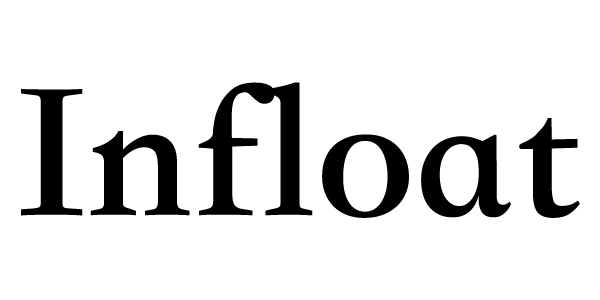 Infloat works on concept development and the financing of projects related to blockchain technology. For example, we work with our clients to issue their company shares as crypto coins. On the one hand, this solution provides access to new capital for SMEs – and on the other hand, this way of issuing shares makes it easier for investors to (re) buy shares on secondary markets. We do this for, among other things, a game developer in Latvia and an asset manager in California.
In addition to stocks, crypto coins and blockchain technology can be applied to other aspects of an organization, in order to create value. We do this for companies in, for example, real estate, education and vertical farming. In short, blockchain is more than just bitcoin, and we are happy to tell you about it. Want to know more about this? Then come along!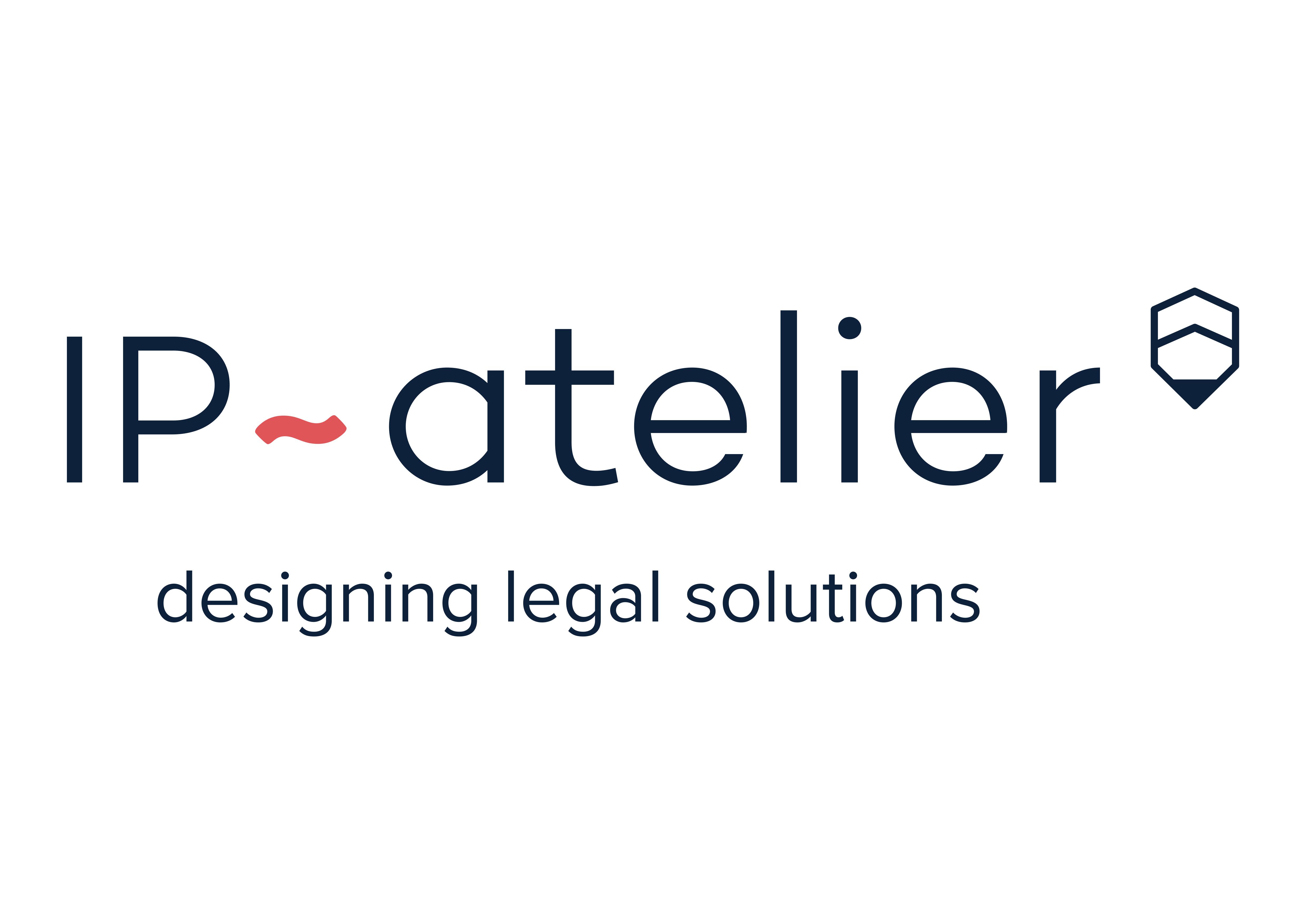 My name is Rutger van Rompaey, lawyer and founder of IP Atelier. Since 2003 I have been active in the field of intellectual property and I deal with issues that lie in the field of creativity, design, design, technology, innovation, brands, advertising and media. As a lawyer, entrepreneur, trademark attorney, teacher and musician, I have ample experience with this specialism from various angles. I bundle this diversity of viewpoints into IP Atelier. I understand from my background and experience what questions there are, but especially where the solutions lie. Enterprising, experienced, involved, flexible and creative; these are the qualities that you can expect that from me.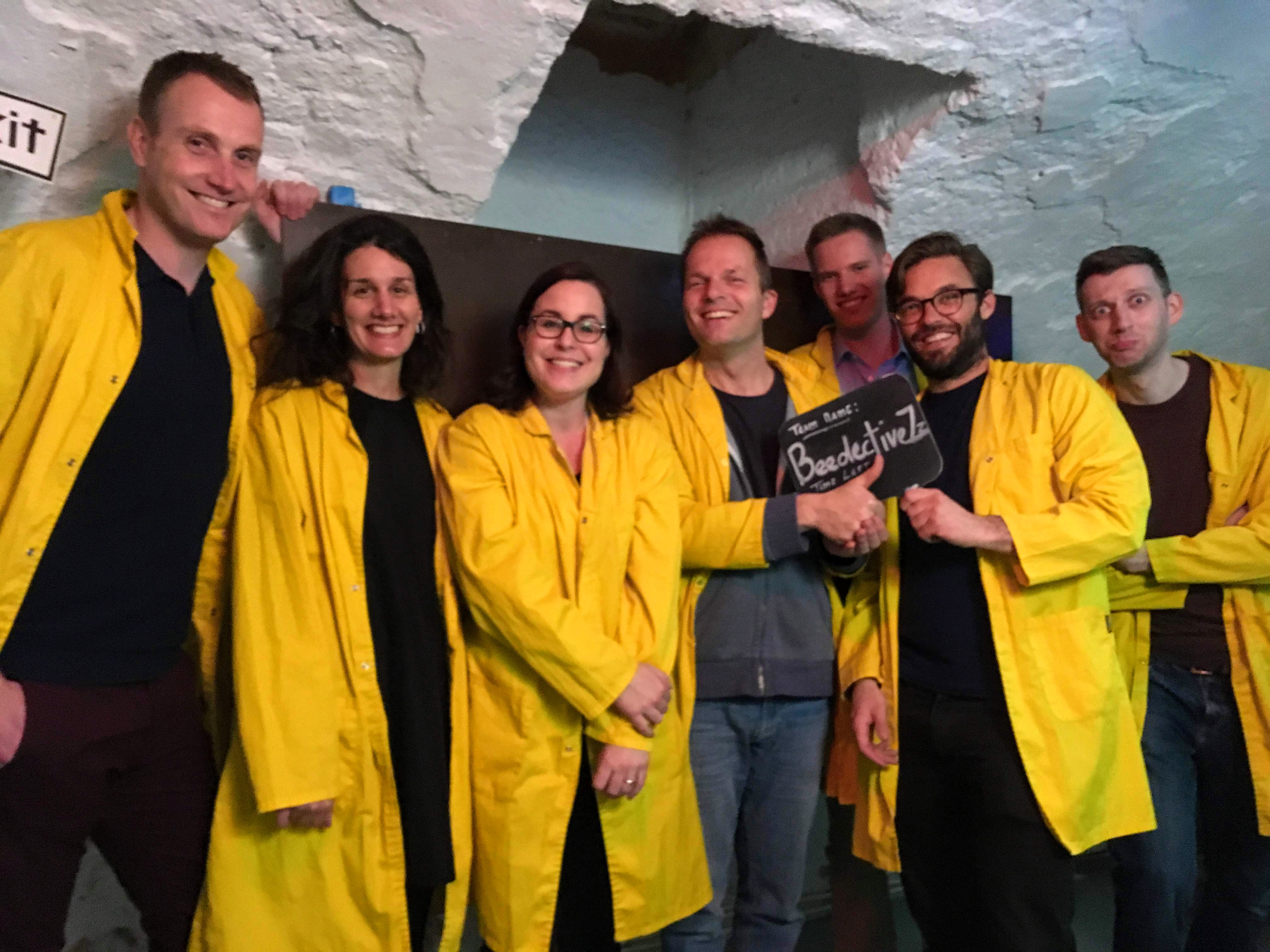 How does a drinking or waste water company find that one innovation developed by a start-up somewhere in the world? And how do they then value them? How can that one start-up with a new water desalination technology come to the table with giants such as Shell and Coca Cola? This is exactly where we are at Isle. We are the worldwide independent 'broker' and consultant of innovative environmental and water technology. Our team in the Netherlands is part of a global team of engineers and consultants with a deep knowledge of environmental and water technology and a strong network in the municipal and industrial sector, on all continents.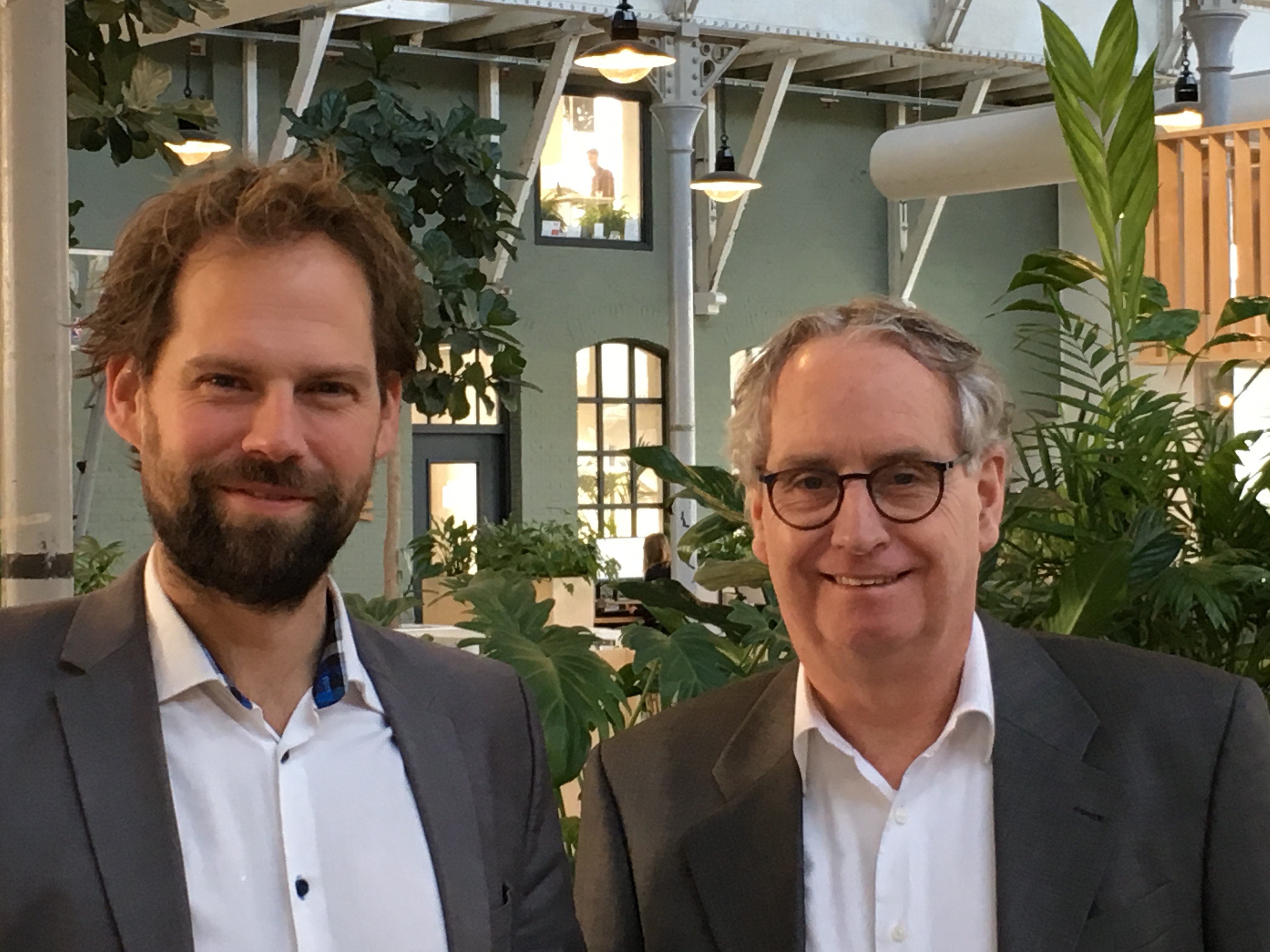 Nederland Opgewekt believes in healthy energy supply. We install and operate solar panels throughout the Netherlands that supply green electricity.
We combine location, technology and money, always cheerful with a positive look towards the future. Our goal is to enable as many people as possible to benefit from sustainable energy by offering an attractive return and by spending 10% of our profits on accelerating the energy transition.
UCo is our base, where the historic building and the sustainable community offer plenty of space for enterprising pioneers. Opgewekt feels at home here in The Netherlands.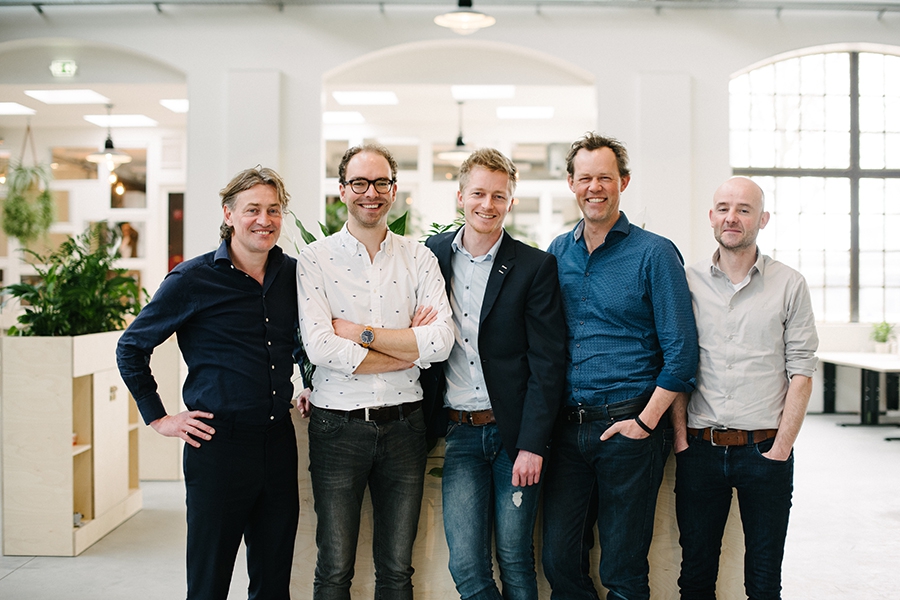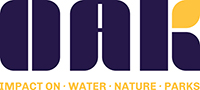 At OAK, we want to make our living and working environment better, more beautiful and future-proof.. And we do this together with other people, side by side with the client.
That is where our inspiration and commitment lies. OAK actively supports the realization of ambitions in the areas of water, nature and parks.
We are working on crucial topics such as climate adaptation, nature restoration & biodiversity, livable & vital cities and water safety. And we do this for governments, private parties and NGOs.
Recycling Netwerk Benelux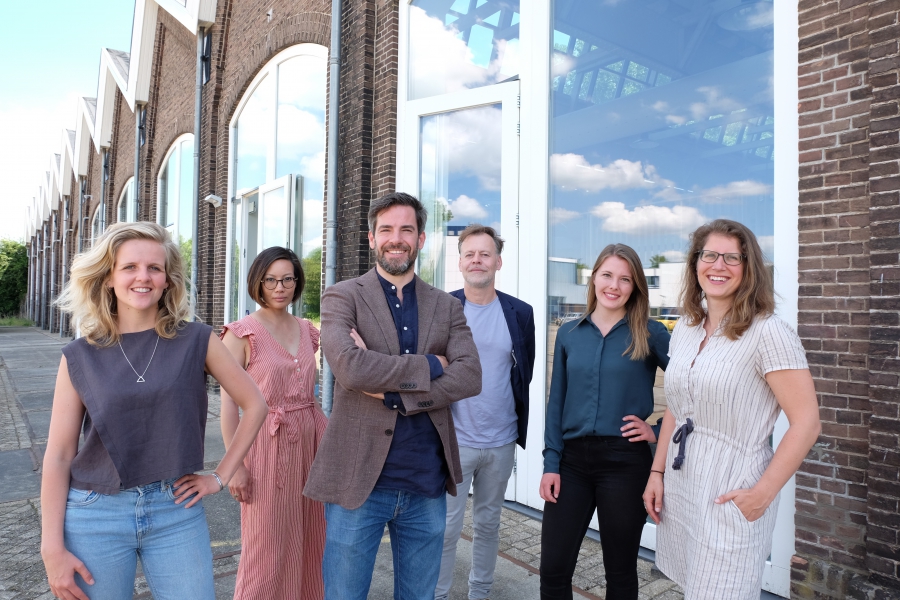 Recycling Network works on structural solutions for the most sustainable use of materials. A truly circular economy can only exist when producers take responsibility for the full life cycle of the products that they place on the market. For example, we have successfully opposed the abolition of Dutch deposit scheme on large plastic bottles. Other themes we are working on include packaging, litter and recycling of carpets.
With our clear vision on a sustainable world and our young, enthusiastic team, we fit perfectly within the Utrecht Community for pioneers.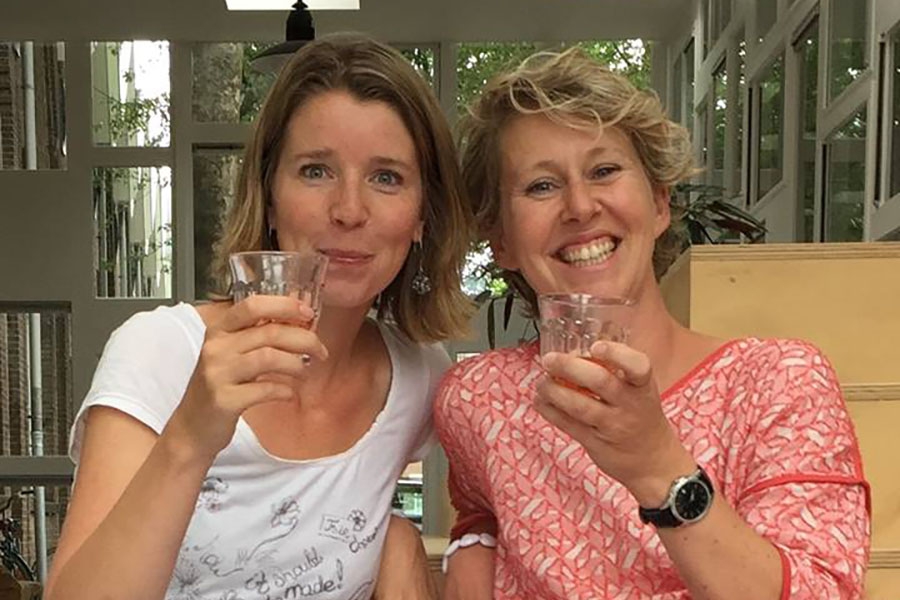 De Remise is an interactive workshop where you work under the guidance of Josephine and Ruth to design and develop your own plan, project or change – and precisely measure it. The ladies do this through work sessions, training, coaching and / or project management and with the aim to make your organization and processes more sustainable. "We do not like air castles. We do not make marketing plans. We do not offer complex research reports. What we do is help you to realize your idea, dream or plan with a large dose of creativity. You could call us creative realists. Because we work with you, you can do it yourself. This way you invest in your own craftsmanship! Will you soon realize your dream in our workshop?"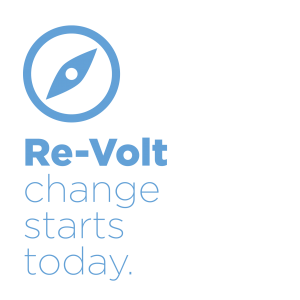 Re-Volt guides teams and organizations with a sustainability ambition in creating a strategy to realize change trajectories. Many organizations are struggling with their approach to sustainability: sometimes a lot is done, yet the effort doesn't add up and lacks a clear direction.
With over ten years' experience in the field Re-Volt helps you to create an integrated sustainability approach that is coherent and is in alignment with the identity of your organisation. This results in increased clarity and grip on your sustainability ambitions, and increases the effectiveness of your initiatives, projects and change trajectories.
The support that Re-Volt offers includes training, coaching, process support and interim management.
Re-Volt was founded by UCo chairman Freek van der Pluijm. The name "Re-Volt" stands for renewed energy: stimulating the capacity to change in teams and organizations.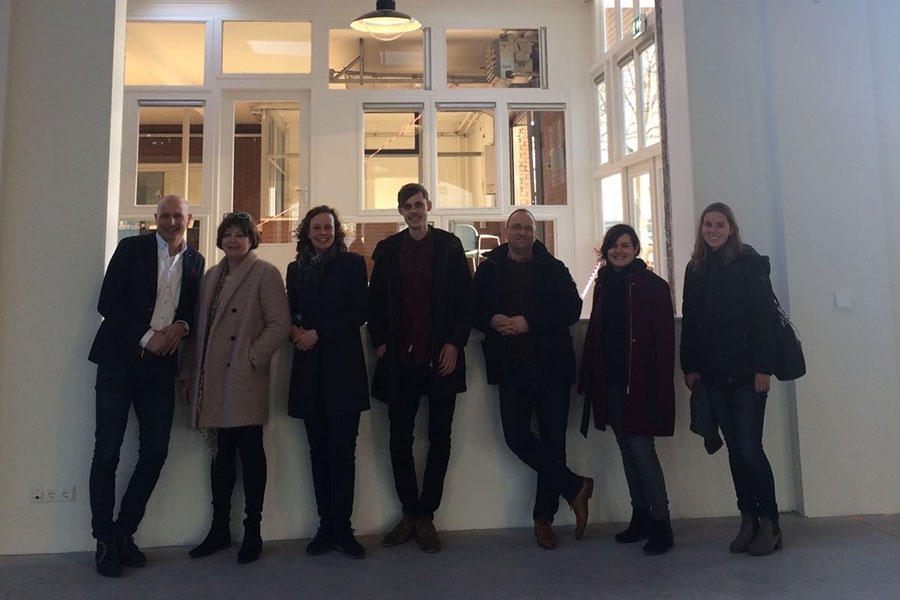 The Missing Link is a consultancy for heritage and space. We set the identity of a place for area development. We do this by connecting the story of the place to the ambition for the future. Using a proven method, we use the power of local identity for area development, policy development, city marketing and placemaking.
Come and meet us! We are happy to tell you the story of the 2e Daalsedijk and the beautiful wagon factory that Uco now houses.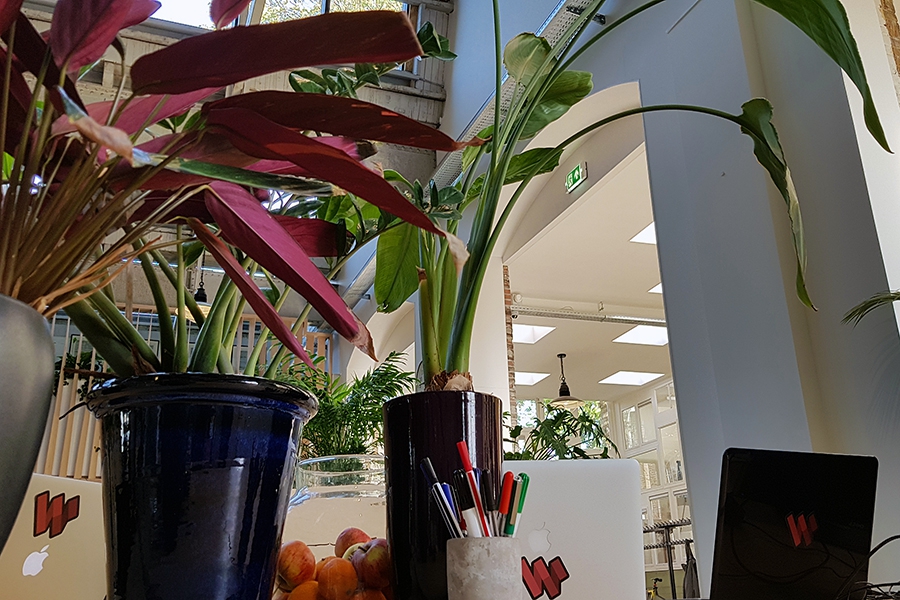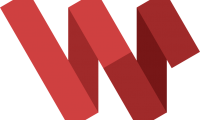 The Weird Science consists of a small team of software engineers spread over different continents. As a technology agency we can exert a lot of influence on the (digital) world around us. That is why we focus on developing and building sustainable and scalable solutions for large and small companies. We also offer guidance to teams and / or other professionals. With our in-house innovation lab, we work on innovative, green and responsible products to bring to the market.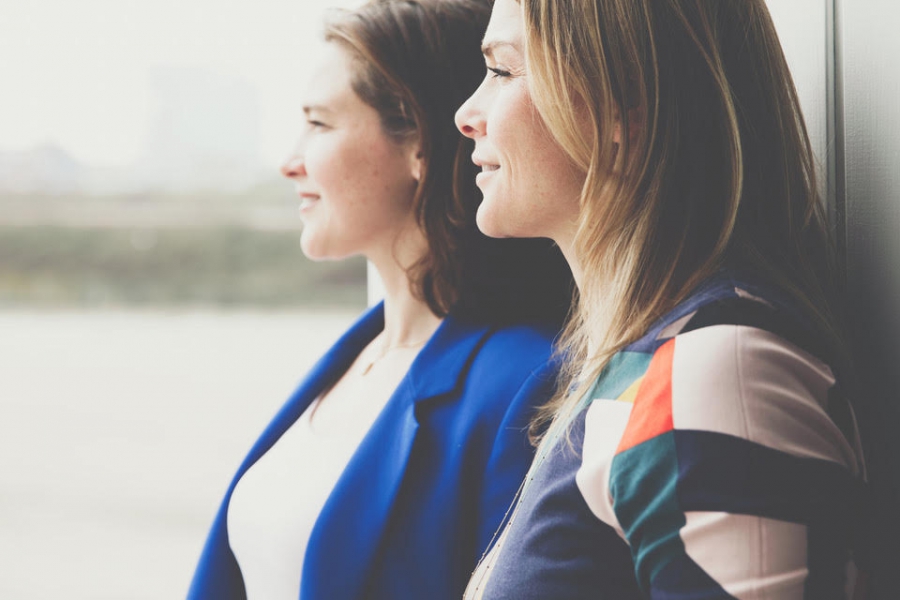 Transformeer.com is a young entrepreneurial team that focuses on sustainable circular transformations of existing real estate and their environment. To realize added value for residents and users now and in the future.
Transformeer.com dares to think outside the box, looks for creative and innovative solutions and strives for project-transcending collaborations. They guide the transformation process from ambition to realization, give substance to the process and facilitate, together with the client and stakeholders, the concrete change by doing!
They distinguish themselves by actually making ambition a reality. They find the combination with the realization just so important because this is the moment where the unruly nature of reality becomes visible and we face the real challenges. We see the consequences of our actions. It is the moment when small steps can lead to big changes. The moment where we want to make a difference with you.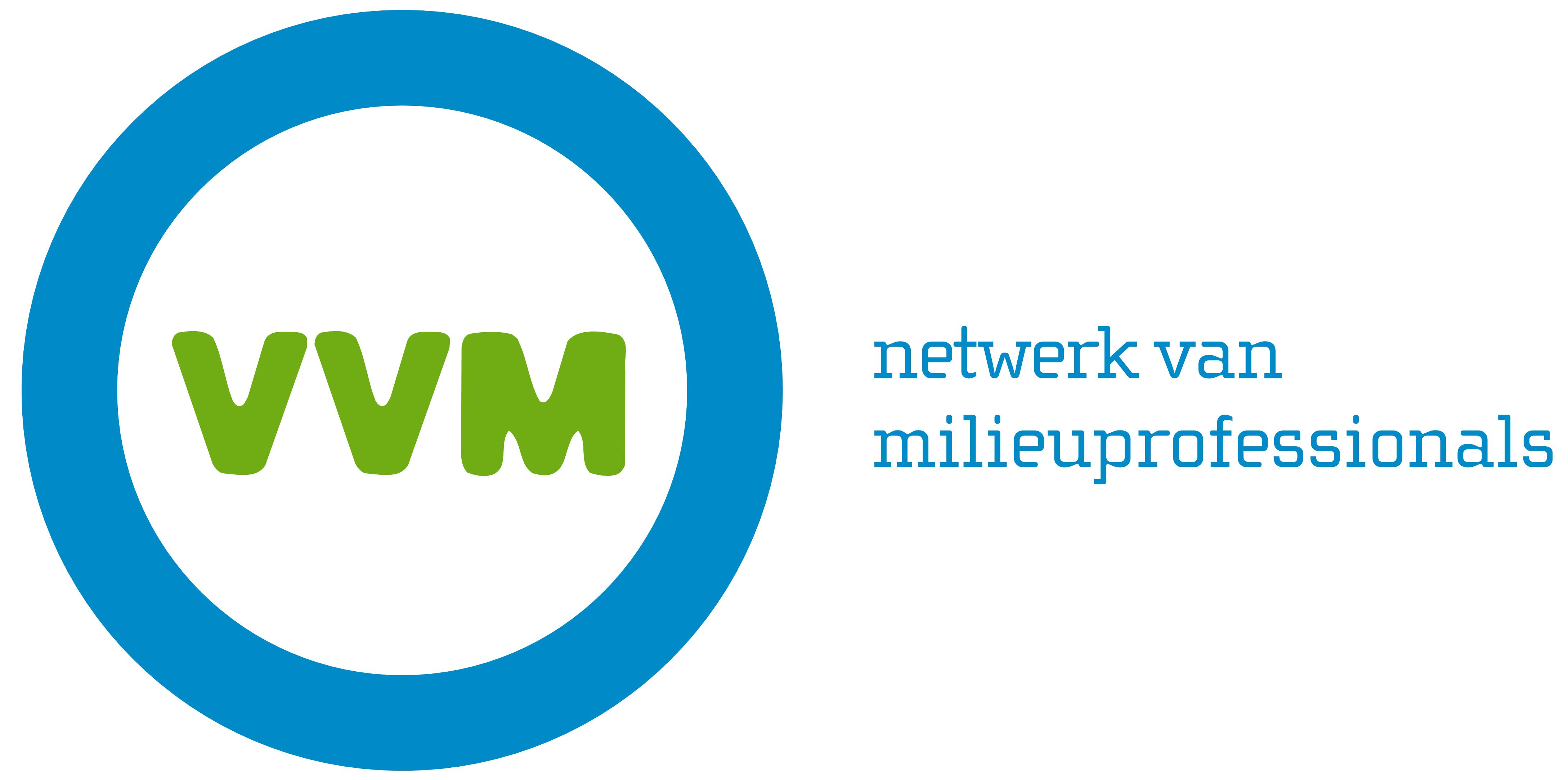 The VVM is the network of environmental professionals where up-and-coming sustainable talent and experienced environmental forces meet. We stimulate knowledge development, debate and peer contacts through, among others, the Tijdschrift Milieu, Tijdschrift Lucht, theme meetings, congresses and courses.
Our members have very different backgrounds: from engineers, chemists and physicists to environmental experts and from ROs, planners and traffic experts to lawyers, psychologists and communication experts. They work in business, government, science and social organizations. It is precisely this variety of sustainable thinkers and doers that makes the VVM an inspiring platform. Active members meet in one of the 20 sections on topics such as biodiversity, climate & energy, water etc.
The VVM office ensures that members can focus primarily on content and networking. We arrange the (financial) administration, the organization of meetings and the promotion.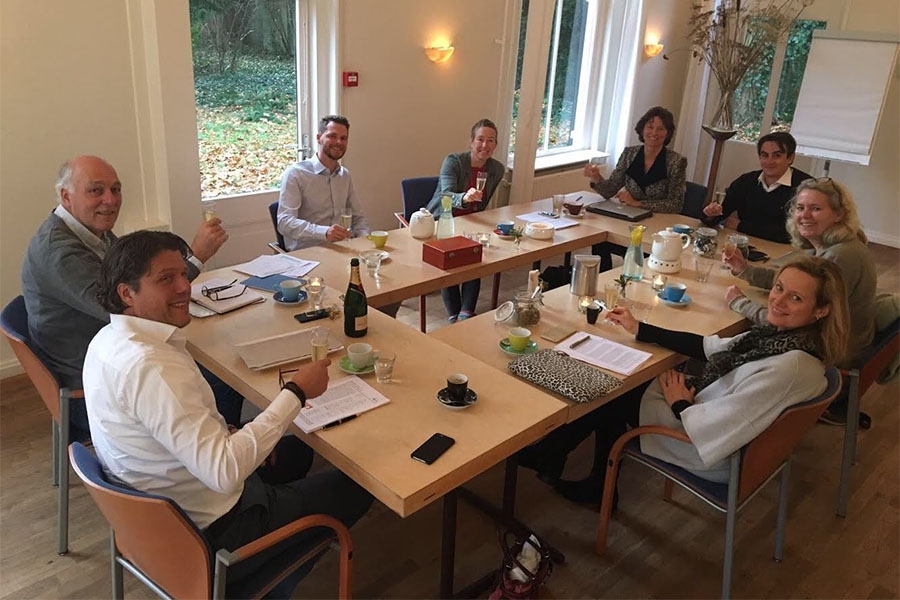 Wire Group wants to contribute to the creation of a value-driven economy that consciously contributes to well-being for all life, in harmony with nature, culture and society.
We were founded in 2010 because we want to make an active contribution to the professionalization and making the Impact Investing sector in the Netherlands more accessible. Our dream is that Impact Investing will no longer exist in 10 years because sustainability has become an integral part of our economic and social system. We make you familiar with the world of Impact Investing. Wire Group offers a total palette of activities, networks and investment support with which we can optimally facilitate your journey towards (more) impact. We see ourselves as a leader and guide.